Hey Friends!
Note: We barely had the chance to announce the 2024 dates and it was already full from the waiting list. We will be posting 2025 tour dates later this year (estimated December). We are maintaining a waiting list so please e-mail cwebb@weaselrecords.com and let us know you are interested in a future tour and we will be in touch regarding availability as soon as the dates are set.
I am excited to tell you about a chance to travel with me on a guided tour along the west coast of Ireland August 12-21, 2024. Each day we'll see parts of Ireland's stunning coast and visit ancient sites, fishing villages, historical stone formations, and much more. The nights will include dining and plenty of music with traditional Irish musicians! The trip is limited to 22 guests, so I hope you will consider joining me on a one-of-a-kind trip and experience.
Lodging: Three days and three nights in three adjoining counties
Tour Travel: A luxury 25-30 seat coach with an Irish driver and guide
Cost: $2750 per person (based on double occupancy – limited number of "single room supplements" may be available for an extra $500 for $3250 total). This fee covers:
9 nights of lodging during the tour
3 group banquet dinners
All breakfasts
All music costs
All museum and heritage center entry fees
Seat on the luxury coach
NOT included in cost:
Your airfare
Lunch
6 dinners
Drinks, tips, and any extra excursions
Our coach will drop you off at the Shannon SNN airport the morning of August 21.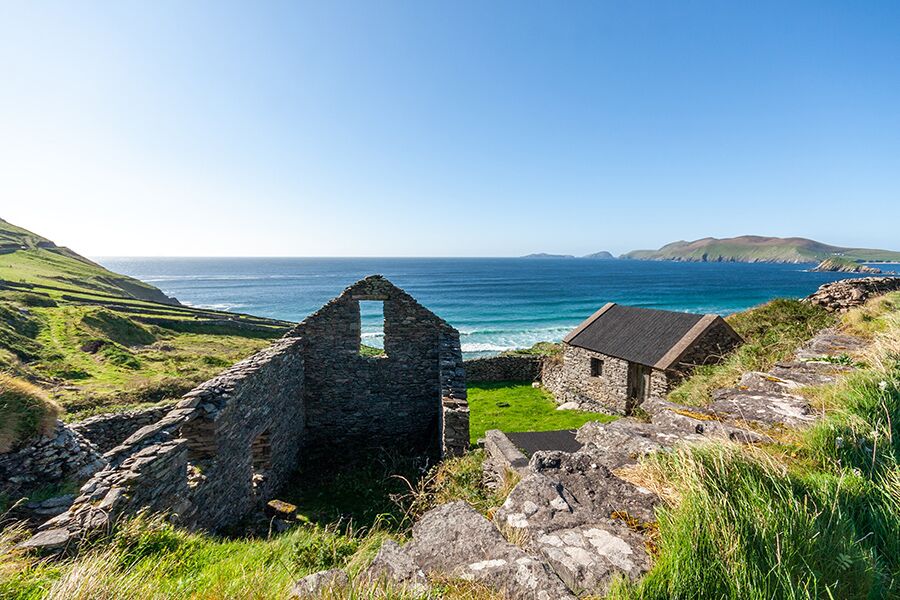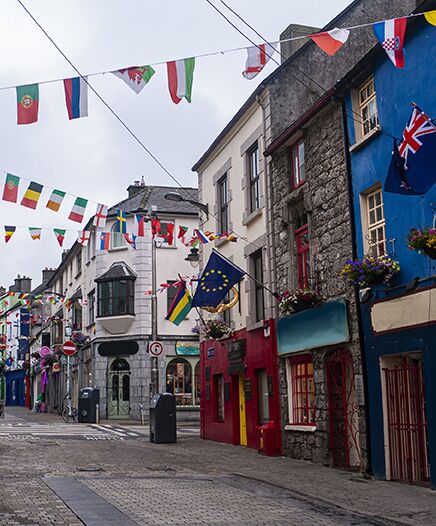 The tour is sponsored by Inishfree Tours, running tours for people who don't like tours for 13 years.
RESERVATIONS:
Once you've decided to join us we'll need to know your name(s), email address, and whether you need one or two beds. Email: cwebb@weaselrecords.com. Inishfree Tours will then send out email invoices that can be paid online with a credit card. We split the total cost into three payments. There is an upfront deposit to secure your slot. There is a second payment that is due 6 months out in February. The final balance will be due 3 months out in May.
So onto the fun stuff!
Below is our day to day itinerary.
Note that the below schedule is often dependent on the weather. We will always have a plan B in case of rain.
The 2023 tour will be the "WESTERN TOUR" from InishFree Tours. Itineraries selected from Counties Sligo, Mayo, Galway and Clare. Below is an example.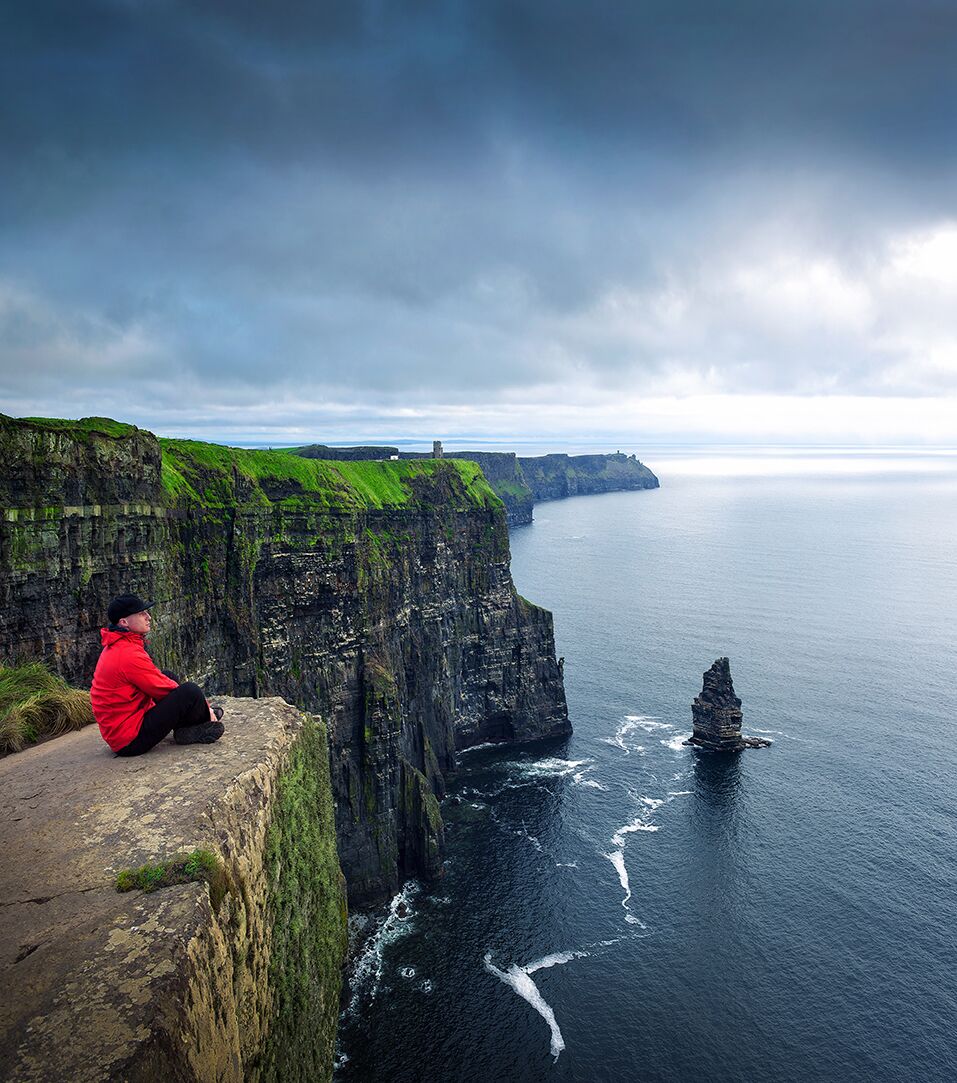 DAY 1
This morning we welcome everyone aboard around 9:30 a.m. after your breakfast at the B&B and then head northwards to County Mayo. Our first stop is at Coole Park, the home of famed Lady Gregory — a patron of the arts whose guests included James Joyce, George Bernard Shaw, W.B. Yeats, and many other notable Irish poets, writers, and playwrights. We'll have a chance to stretch our legs before gathering in the gardens for a brief "go around" of introductions to our fellow guests and an overview of our itinerary for the tour. We then drive to the village of Cong in county Mayo for lunch. Cong is the quaint village where much of the 50's movie 'The Quiet Man' with John Wayne and Mara O'Hara was filmed. After lunch we drive to the beautiful town of Westport where we'll be staying for 3 nights. After settling into the rooms and resting up for a bit, we'll meet for our first group meal in the hotel restaurant, followed by a private Irish music concert with a talented local musician.
DAY 2
In the morning we'll hop on the bus and head to the wonderfully scenic Achill island, Ireland's largest island, which is accessible from the mainland via a bridge. Here, a knowledgable local guide will lead us around the island to visit several points of interest. We'll stop off in the village of Keel for a tasty lunch at the Beehive Cafe and will have a refreshing walk on the picturesque white sand beach at Keem Bay. In the evening we'll be back in Westport for dinner on your own and a session of traditional Irish tunes in one of Westport's many lively pubs. One famous pub is Matt Molloy's; Matt is the well-known flute player of the famous Irish band, The Chieftains.
DAY 3
This will be an optional day. Depending on the weather, some may want to stay back for the day and explore the streets of Westport — shopping, going for walks, etc. The bus will make a visit to the Country Life Museum in rural County Mayo — an excellent museum with displays showing the amazing changes in Ireland between 1850 and 1950. We'll also visit a historic monastic site with an old round tower and abbey. In the evening we will again be on our own for dinner and a trad music session in town.
DAY 4
We'll pack our bags and move south through gorgeous scenery to County Galway. We'll drive along the edge of Clew Bay, pass through the town of Louisburgh and head down through the atmospheric Doo Lough Valley, stopping for a hike if the weather allows. We'll proceed on past beautiful Ashley Falls and through the towns of Leenane and Maam before stopping off for a look at the picturesque
Kylemore Abbey
. We'll arrive in the scenic village of Clifden in the late afternoon and check in for our three night stay there. After some time to rest and refresh, we will have our second group dinner followed by a private concert by a local Galway songwriter at the Hotel.
DAY 5
Weather permitting, we drive to the small fishing village of Cleggan, from where we'll catch the 40-minute ferry over to
Insihbofin
, a very beautiful, peaceful, low-paced island. We'll get the chance to stroll around the island on foot, or rent a bike, or take a mini bus guided tour of the island. We'll return back to Cleggan on the late afternoon ferry and drive back to Clifden for a rest before heading out for dinner and a music session in the local pubs.
DAY 6
We'll tour around the Connemara region in the morning — driving to the small fishing village of
Roundstone
before returning to Clifden for a walk on the Sky Road, which offers great views out to the sea. The afternoon will be a 'free afternoon' to explore Clifden, shop, read, golf, hike or just relax. In the evening we'll again have dinner and music on our own in the local pubs.
DAY 7
We'll pack up and head south to County Clare. We'll drive through some wonderful Connemara scenery and on to Galway City, Ireland's third largest city, where we'll stop for lunch and a stroll up
Shop Street
— a pedestrian mall with shops, cafes, buskers, bookshops and pubs. From Galway we'll drive on to the quaint town of
Doolin
, renowned for its traditional Irish music scene, and check into our accommodation, which will be at either B&Bs or a small, comfortable hotel. After check-in and a rest, we will meet at one of the local pubs for dinner on our own followed by rousing Irish trad music.
DAY 8
We will tour parts of County Clare starting with one of Ireland's most spectacular and well-known sites, the
Cliffs of Moher
, with breathtaking views overlooking the Atlantic Ocean. From the Cliffs we'll drive to
Caherconnel Ring Fort Heritage Center
for a look at the ancient fort and also a sheep dog demonstration. In the evening we'll meet at another local pub for more great music, food, and fun.
DAY 9
Today is our last full day together. We will tour the
Burren region of County Clare
and listen to a presentation by a local person about the region. The Burren is a unique limestone landscape with plenty of historical sites including ancient tombs, stone forts, old churches and graveyards. We'll make a stop at the
Poulnabrone Dolmen
and return to Doolin on the spectacular Black Head drive along the edge of Galway Bay. In the evening we'll have our last group dinner and a final "go around" of farewell thoughts on the tour, a few songs, many hugs, and possibly a few tears.
DAY 10
We head back to Shannon Airport in the morning. Be sure to let us know your departure time if you fly home, or whatever other arrangements you have made for the rest of your vacation — renting a car, taking a bus, etc.
NOTES:
Most folks come on our tour in large part for the music. Most music sessions begin around 9:30pm, sometimes 10pm, and continue til around midnight. This can be a bit late for most Americans at first. So be prepared for late nights. The flip side of the coin is that we don't head out most mornings until 10am, so you can either sleep in or clear your head with a walk before we leave for the next day's activities. And you are always free to stay in any night. We pride ourselves on our flexibility.
A free full Irish breakfast is provided B & B style at each hotel, normally in the dining room, usually between approximately 8 – 9:30am.
We want you all to know that if for any reason you prefer to sit out any of our planned day or evening outings to do something on your own or just relax, that is perfectly fine. Just let us know so we know how many heads to count in the bus.